Since starting eSquared Lighting Design in 2003, we have designed and managed a wide variety of project types including residences, offices, retail, mixed use, worship, and landscapes. We have made a conscious decision to work on a wide range of project types instead of specializing in one architectural niche. This diversity keeps the team knowledgeable about the latest lighting techniques and technologies, bringing creativity and freshness to each project. We have a client-based approach to design that strives to create an atmosphere that is comfortable and seamlessly integrated into daily use.
Owner & Lighting Designer
As the Principal of eSquared Lighting Design, Erin is involved in all phases of a project, from schematic design through construction and post occupancy. Her primary focus is to achieve the highest quality illuminated environments through effective communication with Clients and Design Teams to simultaneously meeting the Architect's aesthetic desires, the programmatic requirements, and lighting budget.
Since starting eSquared Lighting Design in 2003, she has designed and managed a wide variety of projects including commercial, production and post-production spaces, residential, retail, places of worship, multi-unit dwellings, assisted living homes, building facades, and exterior landscapes.
In addition to an accomplished commercial design portfolio, she has developed numerous residential projects treating the owner-clients to her comforting and efficient management style. Her residential design work ranges from ultra-modern to mountain lodge vernacular and are located throughout the west, including Beverly Hills to Santa Barbara, Vail, Aspen, Telluride, and Steamboat Springs, Colorado.
Erin is a graduate of the University of Colorado's Architectural Engineering program, which is nationally renowned institution for lighting education.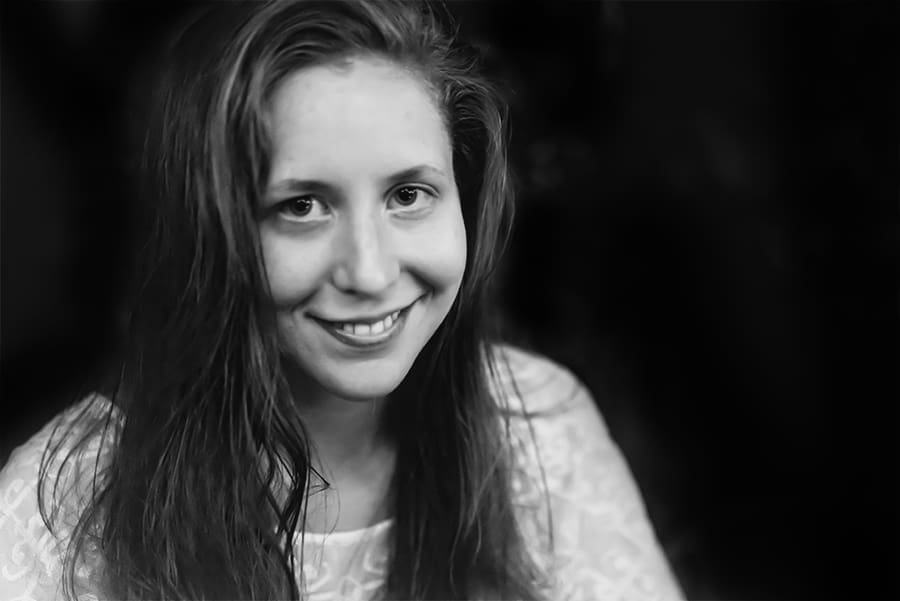 Lighting Designer & WELL AP
Haley has always been drawn to lighting for its equal parts of beauty and practicality. She graduated from Penn State University with a Bachelor of Architectural Engineering and concentrated her studies on lighting design.  Since joining eSquared Lighting, Haley has worked on a wide range of project types which allows her to think critically about lighting techniques and keep design ideas fresh.  Haley collaborates with all team members through the design process to transform conceptual ideas into detailed construction documents.  Her biggest sense of accomplishment comes from finding a unique solution tailored to fit architecture as well as the design team and clients' needs.  She has taken a particular interest in how the built environment and lighting effects human health.  She is certified WELL AP through the International Well Building Institute, making her an excellent resource on the topic of wellness in buildings.  Aspects of wellness concepts seep into Haley's design strategy and lifestyle.
As a registered architect and lighting designer, Lindsey contributes a unique dual design perspective that enables her to quickly grasp big picture concepts and translate design intent into carefully crafted details, ensuring that the lighting design reveals the essence of every project. Her well-rounded expertise spans global workplace headquarters, lobby repositioning, corporate interiors, healthcare, hospitality, exterior building facades, site/landscape master plans, and high-end residences – many of which have been recognized with IES design awards.
Lindsey advocates for sustainable design practices and is a LEED accredited professional with BD+C specialty. Her experience with current BIM technology includes implementing Revit into everyday design conversations, supporting multidisciplinary teams to work together to efficiently maintain a synced process.
She enjoys volunteering in the Design community as a juror/facilitator for Urban Land Institute's (ULI's) Urbanplan program, the BSA's Kidsbuild city planning events, and various United Way and Building Impact initiatives.
For Gabby, lighting design has always been magical because of its ability to tell the story of a building, transform a space and enhance the human experience. After receiving her Bachelor Degree and getting her License in Architecture and Urbanism in Brazil, Gabby came to the United States and achieved her MFA Degree in Lighting Design from Parsons The New School of Design in New York City. Since working as a lighting designer she has participated and designed a range of projects including hospitality, high-end residences, offices, mixed use, retail, parks and performing arts in the United States, Asia, Latin America and Europe. Gabby's experience includes working with multidisciplinary teams and she aims to design quality and meaningful lighting projects with a collaborative effort that satisfies the clients.
Theatrical Lighting Consultant
Anne E. McMills is a theatrical lighting designer. Her far-reaching career extends across the many facets of the lighting world—from theatre, including Broadway and the West End, to television and theme parks to architecture, industrials, concerts, award shows, dance, and opera. In addition to her own projects, Anne has worked extensively as a Broadway associate, mounting productions in the United States, the U.K., Japan, Australia, and Germany.
Anne achieved her MFA degree in Lighting Design from Mason Gross School of the Arts at Rutgers University in New Brunswick, New Jersey, and is a proud member of United Scenic Artists, Local 829.
Additionally, Anne is the Head of Lighting Design at San Diego State University and is also the author of The Assistant Lighting Designer's Toolkit (ALDToolkit.com ) and 3D Printing Basics for Entertainment Design (3DPBasics.com ).